Holy bomb dropping! Da' fuq, bro? You posting Alien art, maaaaan! Like a nut punch to anyone who loved the series. Hicks? Ripley? Fucking count us in.
Then....you say ,"NAH, JUST KIDDIN'." Dude, that shit is cold hearted. I guess when you're a baller, that's how it goes. Reel us in, then knock us the fuck down. Lesson learned. The work was rad though. I especially liked these images: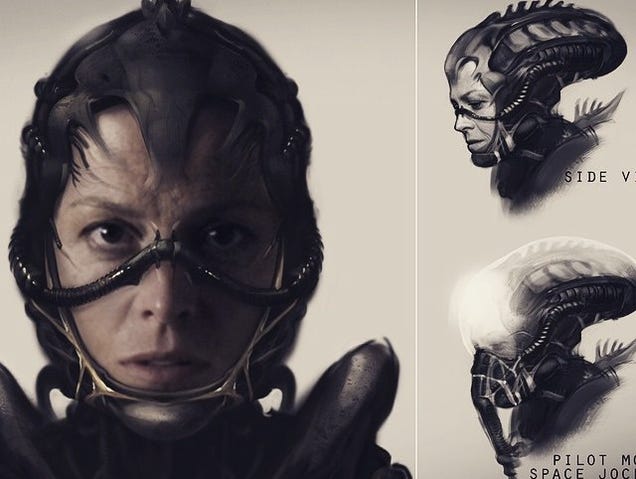 Dude, look at this shit! Fucking masterful. I can see why you don't use me.
I mean look at this. Incredible.
What the what? Could you get anymore rad? No. You can't.
It's too perfect and gross. Notice the description of the egg?
It's like H.R. Giger's original vaginal opening that the studio had him change.
Someone must really love Alien to try and preserve that design.
So this shit is rad. I was like, 'Why Neill, why abandon this?' Then it hit me; you haven't. It's a trick.
Sigourney Weaver is in Chappie. Hugh Jackman is rocking a mullet straight from 1986 (the year Aliens came out). Then there's a robot...so...sci-fi...doesn't fucking matter. It works better in my head.
Dude, Chappie IS the next Alien film. In fact, if I'm right, post nothing in the comments section of this blog. Like just be silent. Say.....nothing.
Hey, do people still blog? I fell like we should be tumbling or something. This shit's like an antique or something. Internet antique.
Corp. Douglas Dwayne Hicksilliams